A Better Way To Offer Mortgages
This spring, we are changing gears and offering our members the opportunity to speak with a Mortgage Loan Officer in our office! Although we will still have assistance throughout the process (which enables us to offer more products), your only point of contact during origination will be us. In addition, you will also be able to MAKE YOUR MORTGAGE PAYMENT AT THE CREDIT UNION!
READY TO APPLY? CHECK OUT YOUR OPTIONS, RATES, AND APPLY ONLINE HERE!
Ask a loan officer how you can save on closing costs!
All loans require credit approval. Contact a Mortgage Loan Officer for more details at mortgagesbcfcu@up.net or by phone at (906) 524-6151.
Credit Union Loyalty Incentive!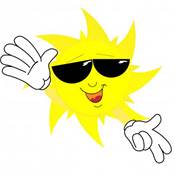 TAKE ADVANTAGE OF OUR RECAPTURE PROGRAM!
To say Thank You to our loyal members, we are offering 1%* OFF The Advertised Rate for secured loans (real estate loans not included). Click here for more details!
For years we have offered Variable Rate Home Equity Loans. We are now pleased to announce we are now offering FIXED RATE HOME EQUITY LOANS! Use the equity in your home for any number of cash needs: home improvements, college expenses, consolidate debt, or a dream vacation! The possibilities are endless! Call us to find out how you can save on closing costs, and for details today!
CLICK HERE FOR RATE INFORMATION

Skip your loan payment for a month!
Our Skip-A-Payment program offers the flexibility you need! If you need a few extra dollars during any given month, you may skip your loan payment for a flat fee of $20. Simply complete our Skip-A-Payment Form and return to the Credit Union with instructions for payment or a check made payable to BCFCU. Some restrictions apply; please see form or Credit Union for details.
Last year, Baraga County Federal Credit Union members were subject to a Phishing scam involving cell phones and text messages. Please remember, we will NEVER send a text message to our members or ask for account information! Always verify who you are speaking with; click the above link for more information!
Rates on Autos, Campers, Boats, 4-Wheelers, Motorcycles, Even Signature Loans!
Click here to apply today!